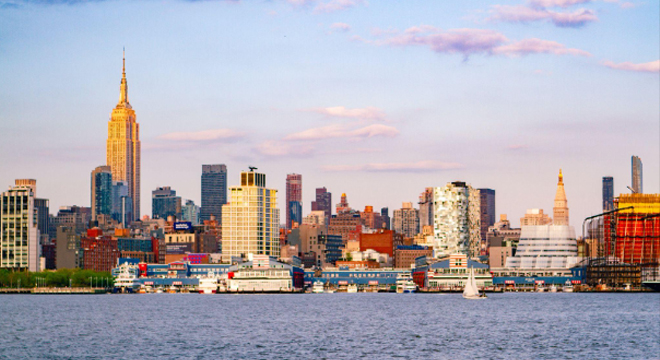 One of the largest gambling hubs in the US is New Jersey. With its licensed casinos, Atlantic City has long been a well-liked vacation destination for people from all over the country. But how did it all come to be? How was this bustling industry established?
The Timeline of New Jersey's Online Gambling
A number of legislations all played a role in why online gambling in New Jersey (and the rest of the United States) was limited prior to 2013:
These rules prohibited operators from accepting payment in conjunction with internet betting. Lotteries were not listed, and fantasy sports and skill games were deliberately left out of the UIGEA.
2013 was the year of birth of New Jersey's online gambling market.
New Jersey Governor Chris Christie signed bill A2578/S1565 on February 26th, 2013, approving licenses for internet gambling companies affiliated with already-existing brick-and-mortar casinos in Atlantic City. Since 2010, the state legislature had been seeking to pass the law, but the governor had opposed it and vetoed it repeatedly until enough amendments were made, such as a 15% tax on all income from online gambling (brick and mortar casinos tax was 8%).
Beginning with Caesars Entertainment, all twelve Atlantic City casinos submit applications for permits to start internet businesses on July 1.
On November 26th, approval to expand to full 24-hour operation is given to dozens of operators.
Over 125000 player accounts had been created by year's end. Even though there was just slightly more than one month's worth of income for the year, there was a significant initial influx in users.
However, internet casinos experienced some major technical problems from the start. There were occasional geolocation issues that made it impossible for players to stay connected when their computers failed to provide the necessary evidence of their location within the state as required by law.
In 2014, all of the technical issues throughout the year, which were made worse by the closure of numerous physical casinos, stunted growth. Significant progress was not noticed until the beginning of autumn.
In 2015, gaming sites were able to demonstrate significant year-over-year revenue growth since they had a whole prior year's worth of data to compare. After liquidity was reorganized into only two networks, the poker experience much improved, and the surviving poker rooms were able to thrive with less competition.
In 2016, the launch of PokerStars did not significantly increase New Jersey poker liquidity as had been anticipated, but the third network also did not prove to be too much for the niche industry. Poker play as a whole did pick up, and the level of competition eventually achieved a pleasant balance.
2017 and 2018 have been much of the same, steady growth, new operators, acquisitions, the market has been expanding.
In 2019, after PASPA was repealed, sports betting became legal. Bill 4111, which permitted racetracks and casinos to accept bets, was enacted into law later that year. And right now, both the offline and online gambling markets are booming. The games with one of the highest RTPs never have vacant chairs at the blackjack tables. Sites that cover the industry like iGaming NJ provide valuable knowledge on how to enjoy your time playing casino games and do so responsibly.
New Jersey's Offline Gambling Industry Timeline
According to historical sources, gambling in New Jersey began before the US was even a completely established nation. During the French and Indian War and the American War for Independence in the 1700s, lotteries were utilized to raise money for the military.
The initial gambling ban in New Jersey was in place from 1894 through 1939, although it was seldom ever enforced. During this period, gambling remained essentially unabated, with sports betting still being publicly offered and bingo games still being offered at fundraising events.
In 1974, state lawmakers wanted to legalize casino gambling in New Jersey, but voters rejected the proposal. But only two years later, in 1976, a fresh referendum was held. This time, the legislation restricted casino operations to the city of Atlantic City. The referendum was successfulFollowing a 2-to-1 voter approval in a referendum held in November 2011, New Jersey Governor Chris Christie signed legislation legalizing sports betting in the state in January 2012. The state's 12 casinos and 4 racetracks are all allowed by law to provide gambling on professional and collegiate sports, but they are not allowed to collect wagers on college events held in New Jersey or on out-of-state contests featuring New Jersey college teams.