Playing casino games has been the most popular type of gambling in Chile for quite some time now. The first land-based casinos in Chile came into being back in 1852. Gambling regulations and laws have changed quite a bit since then, with the latest gambling Act being passed in 2004. A gambling regulator was created alongside this Act, and the maximum number of brick-and-mortar casinos allowed in Chile was increased to 24. Aside from casinos, sports betting, poker, and the national lottery are also very popular. Below you can find all you need to know about casinos and gambling in Chile.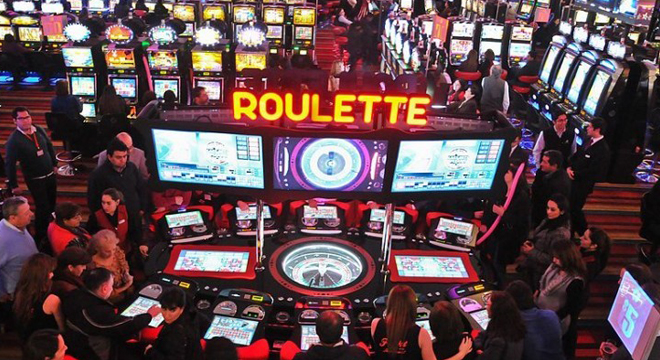 Casino Gambling in Chile
Brick-and-mortar casinos in Chile are completely legal so long as they have been given a license by the Federal Gambling Commission. The biggest land-based casinos in Chile are the Monticello Grand Casino and the Vina Del Mar, both of which are located just south of Santiago, the country's capital. At these casinos, visitors can enjoy a wide variety of slot games, all the traditional table games, poker, and bingo.
What about online casinos in Chile? Well, online casinos are not allowed to operate within Chile, but Chileans can still play all of their favourite casino games without having to leave their homes. Why is this the case? Well, just like in other countries such as India, the government may have banned online casinos from operating within their borders, but there is nothing they can do to prevent them from signing up with an online casino that is not based within Chile. The government have been considering legalizing online casinos within Chile, but they are yet to make a final decision on that.
Online casinos know the potential of the Chilean online gambling market, which is why there are now plenty of online casinos that are happy to accept players from Chile. In fact, there are so many great ones that it can be pretty tricky to find the best one for you. However, there are plenty of comparison sites out there that can provide you with the best tips to play casino online in Chile. You will find valuable information such as the best online casinos around at the moment, the best payment methods, types of bonuses, and guides for the different games you will come across when visiting an online casino.
Poker in Chile
Playing poker in Chile is legal and it is one of the many games that licensed brick-and-mortar casinos are permitted to offer their players. Since poker is really popular in Chile, you will come across live poker games are all land-based casinos in Chile. In fact, one of the stops for the Latin American Poker Tour is the Vina del Mar casino.
Gambling permits for poker do not apply to online poker games, which means that operating an online poker site in Chile is illegal. However, just like with online casinos, Chilean poker fans can still get their fix without leaving their own home as international poker sites are available to poker fans living in Chile.
When it comes to the best places to enjoy some online poker, you cannot go wrong with the likes of GT Bets, Betonlie.AG, and Betsson. Play poker at one of these sites and we guarantee you will have a great experience.
Betting on Sports in Chile
Betting on sports is completely legal in Chile and Chileans really enjoy placing bets on sports such as football, horse racing, and dog racing. When it comes to licensed sports betting sites in Chile, there is only one and that is Xperto. Here Chilean sports betting fans can find markets for all of the world's most popular sports. You are probably wondering why it is not illegal for sports betting sites to operate from within Chile, while it is illegal for online casinos to do so. Well, we really wish that we had a concrete answer for you, but we are not entirely sure ourselves.
However, although there is a Chilean sports betting sites, locals that are after more competitive sports betting options usually sign up with international bookies instead. Like with international online casinos, there are plenty of international bookies that are happy to accept sports betting fans from Chile. Some of the best bookies are GT Bets, Betonline.AG, and Betsson.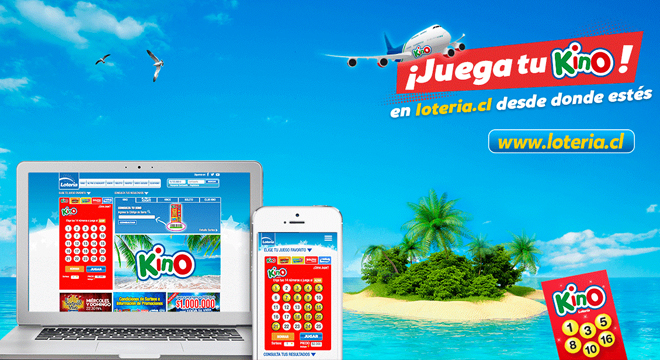 Lottery in Chile
Playing the lottery in Chile is also legal and very popular in Chile. The lottery is known as the Lotería de la Concepción and it was developed in 1921 with the main aim of raising money for the University of Concepción. The most popular kind of lottery is Kino, which is where players have to choose 14 numbers from 25.
The people of Chile can play the lottery online if they wish to do. It is not legal for unlicensed and foreign operators to provide lottery games to those in Chile, but this law is hardly enforced. Chileans are completely free to take part in international lotteries.
Bingo in Chile
Live Bingo games are also legal in Chile, and you can play them at the majority of the licensed casinos. The gambling laws in place in Chile only permits gambling in licenses casinos, meaning that there are bingo halls in Chile – well, no legal ones anyway. There are no online bingo websites in Chile, but bingo fans across the country can get their fix by playing online bingo at online casino sites that are not based in the country. A great international gambling site that Chileans can use for their bingo fix is BGO.
Chile Bitcoin Gambling
Using Bitcoin in Chile is something that is unregulated. This cryptocurrency has been increasing in popularity in Chile for a while now, and the first Bitcoin exchange in Chile came into being in 2015. As the government do not currently provide licenses for online gambling, operating a Bitcoin online casino from within Chile is something that would be illegal. However, like with online poker, lotteries, and bingo, Chileans are free to play at Bitcoin gambling sites that are based abroad. Three great online casinos that accept Bitcoin are Black Lotus Casino, Betonline.AG, and GT Bets.