Gambling has been legal throughout Spain since 1977, with the exception of the lottery which has been legal since 1763. When it comes to online lottery and sports betting, they were legalized in 2006. The current gambling Act that is in use came into being in 2011, and this is when licenses started to be handed out. Under these regulations, the state and authorities from the 17 different regions can regulate gambling activities as they see fit. In the following article, we are going to have a look at the different licenses, the taxes you have to pay, and the different types of gambling you can enjoy in Spain.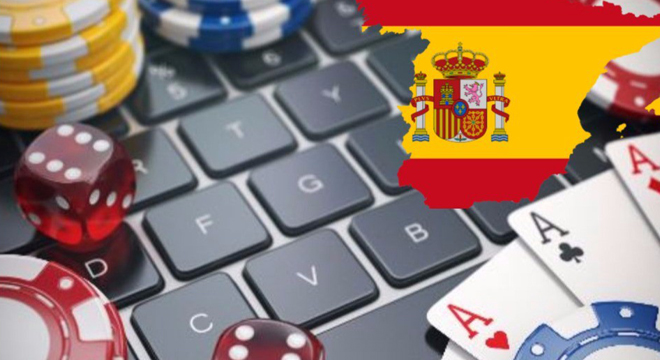 Spanish Gambling Licenses
As we said above, each region is responsible for handing out gambling licenses and making sure that companies are following all the regulations and laws. This obviously does not apply to types of gambling that are not restricted to one region, such as lottery and online gambling. These are regulated by the Dirección General de Ordenación del Juego.
The following licenses are available in Spain.
Terrestrial gambling:
Bingo hall
Casino
Sports betting
Gambling arcades
Gaming machines
Regional lotteries
When it comes to Internet gambling, there are no multiple licenses, only one. With this license, you can play the following online games:
Bingo
Baccarat
Blackjack
Roulette
Poker
Slots
Fixed odds sports betting
Sports pool betting
exchange betting
Taxes in Spain
Unfortunately, any winnings that you make when gambling in Spain are not exempt from tax. You have to pay taxes on any winnings if:
You real estate or income is higher than €22,000 per year with one player, or €12,000 with more than one player, and your net gambling profits are more than €1,000 in a year.
If your net profit from your bets and property gains and other capital go about €1,600 in the year, you have to pay taxes no matter what you real estate or income is for the year.
The amount of tax that you will have to pay on your winnings will depend on your income:
19% for a yearly income of €12,450 or less
24% for a yearly income of €12,450 to €20,200
30% for a yearly income of €20,200 to €35,200
37% for a yearly income of €35,200 to €60,000
45% for a yearly income of €60,000 or more
Casino Gambling in Spain
Brick-and-mortar casinos in Spain are totally legal and were first licensed in 1977. There is one thing that the Spanish love to do and that is gamble, so it will come as no surprise to find out that there are more than 50 brick-and-mortar casinos in Spain and more than 100 slot halls. Spain gets a huge number of tourists every year, and the gambling sector is reliant on this huge number, which is about 80 million tourists a year. Due to the Covid-19 pandemic, the Spanish gambling scene has taken a bit of a hit recently.
Online casinos are also completely legal in Spain, and they are licensed and regulated by the DGOJ. Spanish licensees have been eligible to apply for a license to provide online slot games since 2015 – they were prohibited up until then. This is a big deal since online casinos make most of their money from slot games. Therefore, up until 2015, it really made no sense for online gaming sites to get licensed.
Apart from a few local businesses, nobody actually did, and the majority of Spanish casino players played at unlicensed online casinos instead. Many still do today, but it is illegal, and we do not suggest that you do so, especially when there are so many international online casinos that are more than happy to accept players from Spain.
Poker in Spain
Poker is legal in brick-and-mortar casinos across the country, but there is no individual license for this game, meaning that poker clubs are required to get a casino license. It is very expensive to get a casino license, which is why there are very few poker clubs in Spain. However, all the land-based casinos offer poker, so poker fans can easily get their fix.
Online poker is legal too. Those who have an online gambling license are permitted to offer poker services to Spanish residents. Online poker makes up around 26% of the Spanish online gaming market, which just goes to show how popular the game is. Just like with online casinos, there are many great international poker sites that have no issue accepting players from Spain.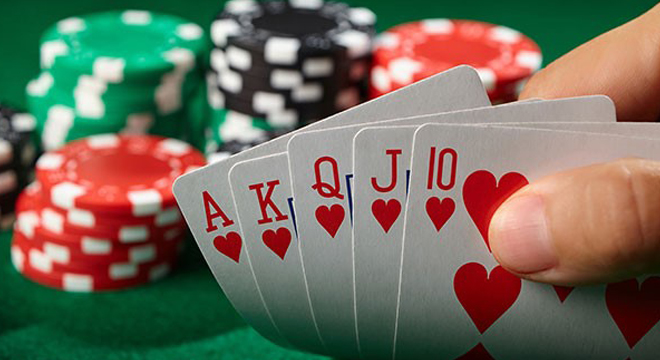 Sports Betting in Spain
The Spanish love their sports, especially football, and this means that sports betting brings in a lot of revenue every year. In fact, sports betting online in Spain accounts for around 40% of the gambling market in Spain. For those who do not want to place their bets online, there are hundreds of land-based bookies scattered across the country.
Online sports betting was actually the first type of online gambling that was legalised and there are now plenty of local and international sports betting sites that Spanish sports betting fans can sign up with. So, when it comes to placing bets on sports, the Spanish are spoiled for choice.
Lottery in Spain
The people of Spain have access to a variety of lottery games, with most of them being operated by Loterías y Apuestas del Estado, while the remaining ones are operated by "La ONCE". Between them, these companies have around 12,000 retailers across the country and 2 online platforms. The most popular Spanish lottery is El Gordo de Navidad, which is the Spanish Christmas Lottery, for those who do not know Spanish. This lottery has been around since 1811 and the draw is held on the 22nd of December every year – there is a prize pool of €2 billion and offers players the chance to win the world's biggest first prize and jackpot. However, it costs €200 per ticket.
According to gambling regulations in Spain, Spanish people are not permitted to buy lottery tickets from online lotteries that are not based in Spain. However, this is not really enforced and foreign online lottery sites are not blocked, so there are plenty of Spanish people who play the lottery at foreign sites.
Bingo in Spain
Brick-and-mortar bingo is completely legal, and it is easy for operators to apply for a license. Additionally, there are many brick-and-mortar casinos that provide their patrons with a bingo hall, so Spanish bingo players are not lacking for options when it comes to having a game of bingo.
Online gambling operators that have a General Remote Gambling License are able to apply for a license that allows them to provide online bingo games. However, online bingo brings in just a small portion of Spain's yearly online gambling revenue. This is why you will not find many bingo games at online casinos that have a Spanish gambling license. However, there are plenty of foreign online casinos that offer bingo and are happy to accept Spanish players.