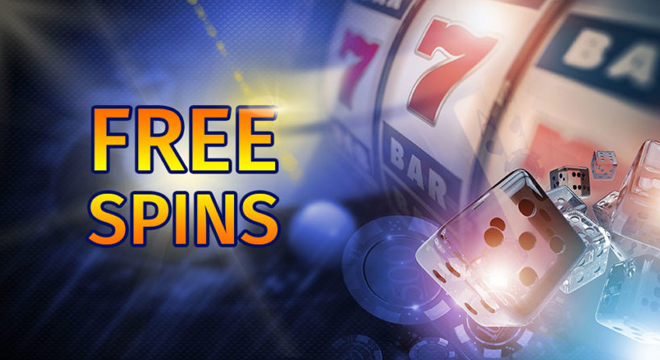 Online casino fans usually have multiple accounts, or they play on two or three different apps or gambling sites. The main reason for this is obviously bonuses, but there are other factors that influence this decision. Of course, there are various types of bonuses, and these promotions also have terms of service. So, it's entirely possible for a bonus that looks good at the first glance to be a bad deal. Wagering requirements are the main factor that determines whether a bonus is a good or a bad deal for certain players. Player's preferences are another important factor of course, and we will explain this in detail.
Generally speaking no deposit bonuses and free spins are some of the best deals that users can get nowadays. It's even better when these two are combined in a single offer that anyone can claim after signing up. So, it's good to search for free spins no deposit bonus operators if you are looking to create a brand new account. In the following guide, we will provide tips on finding and claiming good no deposit and free spins offers, and how to choose where to spend those.
Finding Free Spin Offers Using Casino Software Developers
One way to find promotions is to visit sites that review slots, and content from software developers. This way you can find which operators host the games that you like, and you can also play the demo versions of those games for free. More importantly, you get to see all of the games that were recently released.
Software developers want to have successful releases that attract a lot of attention. By promoting new content and getting approval, it's easier for them to increase the price for their software, as they have better player engagement numbers. In order to get players to try new games, instead of the existing ones, they are likely to offer free spins promotions or promo codes. 
It's also safer to play on the sites that host games from these developers. First of all, this content is audited and reviewed in order to be certified. So, the games are definitely fair on those websites. Moreover, they comply with the latest regulations that allow players to effectively monitor their spending, and the games run slower. Meaning you are less likely to rapidly spend the funds in your account or the awarded spins.
Reading Terms of Service
Before claiming any promotion, even no deposit bonus or free spins you need to read the terms of service. In truth, there is no harm in just claiming the bonus, but you might feel frustrated if you win and can't make a withdrawal. No bonus is truly free, and you are expected to pay or make future deposits in order to be eligible to withdraw the funds from your account. Casinos have to ensure that there is enough funds for the rewards for other players, which is why these wagering requirements have to exist.
All of the games generate revenue from players, but casinos are only entitled to a small portion of that revenue. We all know that the house always wins, but the odds of winning are what dictates how much a casino can retain as profit. So, if you play a slot game that has 93% RTP that means the casino gets to keep 7% of the profit, and the other 93% is allocated for payouts.
In many cases, the free spins you are getting are only usable on games that have lower RTP, and that's not particularly useful for you. Therefore, always read the terms of service, see how much you need to wager in order to meet bonus requirements, and if you can use your free spins on higher RTP games.
Using Your No Deposit Bonus
You may find multiple no deposit bonuses. One that is available to the entire user base, and a one-time sign-up bonus. These are typically minor promotions but you can often find that they don't come with any string attached. So, you can really use them strategically if you wish to increase your odds of winning. Since these aren't free spins they might be usable in any way you like.
You can use this bonus on more equitable games like blackjack, or slots that have 99% RTP. In fact, you should use all of your funds in this manner when playing online casino games. Especially, if you are trying to meet wagering requirements. By winning frequently and wagering these small gains, you can almost entirely complete your end of the bargain.
Also, you should have multiple accounts because a lot of these no deposit and free spins offers are available on different sites at different times. Make sure to closely monitor the promotions, and definitely check in during the holidays, or on special dates like the operator's birthday. You are likely to find additional promotions on those dates.