Cricket has been around for centuries and betting on cricket nearly as long. Wagering on cricket matches and tournaments is among the most popular types of sports bet in the UK. The game itself is very big in that country and people enjoy testing their knowledge of it through bets for cash.
There are many different sportsbooks that offer cricket bets, but 888 Sport is one that a lot of cricket fans use to place their wagers. That is because the site usually offers good odds as well as a variety of different types of cricket bets.
That latter point is important, because like with other kinds of sports betting, there are a number of ways that you can wager on cricket. We will take a look at them here and provide some tips you can use to improve your betting chances.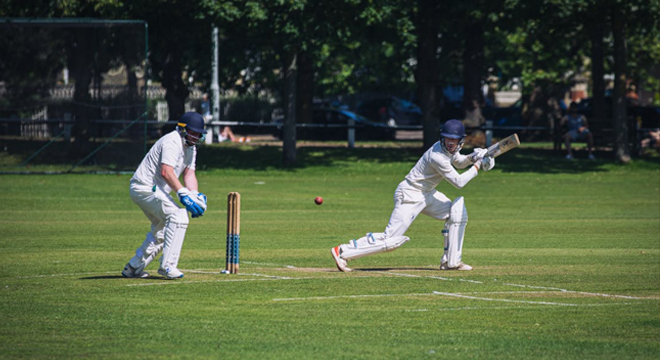 The Main Kinds of Cricket Bets
Match bets are the most frequently placed kinds of cricket bets. However, most of the sport gambling sites out there will offer you a choice of two different versions – Head-to-Head or a 1×2 bet.
The 1×2 match bet means that you have to choose between betting on the home side to win, the away side to win or the game to end as a draw. A Head-to-Head bet gives you a choice of just a home or an away win.
Season, Series and Tournament Bet
These are longer bets, as they involve wagering on the winner of the UK county cricket championship, the winner of a series of matches between two nations or the winner of a cricket tournament like the T20 World Cup or the Cricket World Cup. You will have to wait to find out if your bet will pay off or not and there will be some nerve wracking twists and turns.
This is a form of cricket bet where you place your wager on the team you think will win during the match instead of before it. Usually people who place in-play bets follow the action by live-streaming it so they can make informed decisions.
This kind of bet on cricket is about individual players rather than teams. You just have to select the batsman from either team that you believe will score the highest number of runs or the bowler that will take the most wickets.
It can be for a single game or over the course of a season or tournament.
Here a sportsbook will provide a total expected score for a cricket team, either after a series of games or a single county match. You have to bet on whether you think they will score more or less runs than that total.
A very simple type of cricket bet that involves picking whether a match or series will end in a draw or not.
As the name suggests, this sort of bet means you have to pick which of two teams playing a series will win at the close of it.
An innings runs bet is about trying to accurately forecast the number of runs scored during the opening innings. It often ties in with over/under bets, as a sportsbook will name an amount and you bet on whether it will be more or less.
This is an unusual type of bet that is about whether you think a game of cricket will be completed on time, or if it will run over schedule due to factors like the weather.
Cricket Betting Strategies for Beginners
With so many types of bet available for cricket, it can be tough for a rookie to know where to begin. A key starter strategy is to learn as much about cricket as you can, as knowing the game you are betting on is essential with sports bets.
While you are relatively new to the world of cricket, it will also be smarter to stick with quite simple bets. In practice, that generally means match bets as you just have to select a win/lose/draw option, giving you a decent shot at success even if you are not an expert.
That is why match bets are easily the most popular cricket wagers. A further useful tip can be to go with in-play match betting because that way you get to watch what is happening in the game before actually putting any money on the line.
Finally, if you want to start betting on cricket, make use of available data like recent statistics for teams and players and predicted weather conditions before putting your money down.Cricket offers plenty of different kinds of betting action and can be both absorbing and rewarding if you are clever with your bets.