It's no secret that the gambling industry as a whole has taken off quite significantly in the last couple of years. The widespread accessibility of mobiles phones and fast internet has unlocked plenty of opportunities indeed.
But why are people jumping over from traditional to virtual gambling in such vast numbers given the fact that traditional casinos have operated based on a successful formula for such a long time?
Find out more below as we take a look into what's truly under the lid of the mobile gambling phenomenon and the mark it has left on the industry.
Convenience is the name of the game
Nowadays, almost every mobile casino site like Wildz allows you to jump straight into the heat of the action without even having to download and install a dedicated app. This is to remove as many obstacles as possible in allowing people to sign up and play.
The idea is to allow for a gambling experience that runs straight from your mobile device's browser. As long as you have a modern browser installed, the casino software is likely to be able to run inside of it, thus broadening the range of devices and operating systems supported without necessarily needing to develop a dedicated app for each.
As such, you're free to join whether it be Android, iOS, or any other operating system you might be using.
The path of the least resistance
As practice has demonstrated times and times again, people tend to gravitate towards the path of the least resistance, which is even more apparent in the rapid pace of life the 21st century has brought about. If something gets them from point A to point B faster (and mobile gambling certainly fits the bill), they are inclined to select it as the go-to method for satisfying that desire.
Traditionally, a person would have to spend a certain bit of time commuting to a brick & mortar casino before being able to place a bet. Although an argument can be made that nothing can replace the traditional casino experience, no one can argue the fact that it takes much more effort to secure that experience.
In a busy modern world of today where time is a scarce commodity, people tend to resort to taking shortcuts in order to save it. In the gambling industry, mobile devices are that shortcut, allowing you to place a bet at any time you want from any place with an internet connection, as long as your device is powered by Android or iOS or any other popular operating system.
Enter live betting
With the introduction of live betting, the mobile gambling experience has gotten one step closer to resembling the real thing. Now, you can chat with a live croupier and place your bets in almost exactly the same way you would in a traditional casino, all without having to be physically present. And that's huge!
While some flock to live betting due to its social aspect, others do so out of mistrust for the digital random number generators, much preferring to entrust their fate to the actual physical spin of the wheel or a physical deck of cards. Not having to forego these pluses and still being able to enjoy all the benefits and instant gratification that mobile gambling allows for is a force that moves mountains.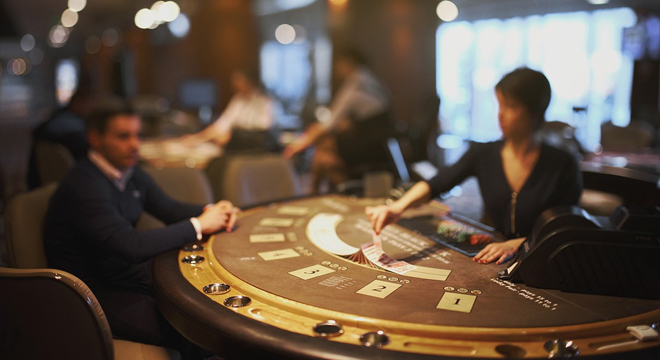 More games to choose from
By the very nature of spatial constraints, there is only so much you can fit into a brick & mortar casino. In contrast, mobile gambling does not suffer from this problem. Thus, players can enjoy an almost infinite choice of games to play, ranging from roulette and all the way to blackjack, slots, poker and its niche variants plus all the other types of games you might find in an online casino.
Add 24/7 user-friendly access into the mix, coupled with the security that's now now possible thanks to the modern military-grade encryption protocols, and you've got a clear winner.
Conclusion
Mobile devices have left an indisputable mark on the industry as a whole, gradually taking the online gambling experience to another level. As time goes on, we might see even more innovation that involves VR headsets and more. Let's sit back and watch things develop!