When it comes to South American countries, Peru is an extremely popular destination not just for tourists from all over the world but also for those who enjoy a bit of gambling every now and then. It will probably surprise you to find out that there are close to fifty land-based casinos spread throughout Peru, with most of them being located in Lima. Below we are going to have a look at the Peruvian gambling scene.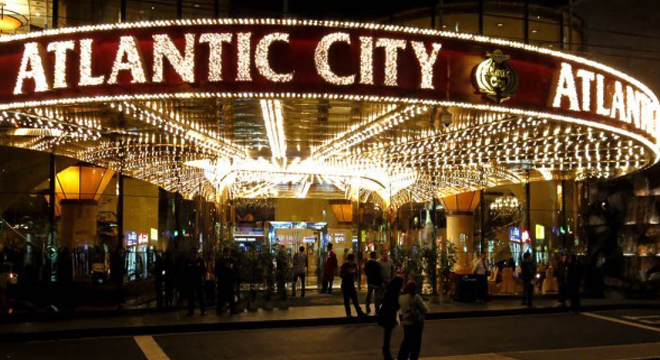 Peruvian Casinos
Casinos in Peru are extremely popular, with Palacio Royal Casino being one of the most popular ones. This casino is found in a number of cities throughout Peru including the likes of Arequipa, Chiclayo, Piura, Huanuco, Huaral, and Huancayo. Two other very popular casinos within Peru are the Majestic Casino and JW Marriot Hotel and the Sheraton Lima Hotel, both of which are found in Lima.
Miraflores, a district of Lima, is where most of the land-based casinos are located. Here you can find great casinos such as Admiral Poker Palace, Admiral Benavides Casino, Admiral La Boheme, Atlantic City Casino, Bellagio, Tropicana, and Hacienda Hotel and Casino Le Hacienda. As you can see, you are spoiled for choice when it comes to brick-and-mortar casinos in Peru.
If you are not a big fan of casino games and much prefer placing bets on a spot of horse racing, then you should be glad to find out that Peru is home to a fantastic racehorse track that is called Hipodromo de Monterrico. This maginificent track is located in Lima and there is regular horse racing here. So, if you are a horse racing enthusiast and find yourself in Lima, we highly recommend that you pay a visit to the Hipodromo de Monterrico.
Gambling in Peru
Gambling is an activity that is enjoyed by both locals and tourists in Peru. At all the brick-and-mortar casinos you will be able to find a variety of games that cater to your needs and tastes. For example, if you love your table games, you can find all the traditional and fun games such as roulette, poker, craps, Sic Bo, and blackjack. If you are more of a slot player, then you can find hundreds of different slots at the casinos that we just mentioned above.
Do you have some worries about security levels? If so, you should put these to the back of your mind as all the casinos that have been mentioned above have high levels of security to ensure that all of their players are safe. This means that you do not always have to look over your shoulder when you are gambling in Peru. Obviously, if you enter a backstreet casino then the security levels are going to drop off quite dramatically. If you end up getting mugged when visiting such an establishment, you only have yourself to blame when there are so many legit casinos you can enjoy.
Online Gambling in Peru
If you live in Peru, or are considering moving there, then you more than likely will not always feel like visiting a brick-and-mortar casino whenever you want to do a bit of gambling. The locals also do not always feel like getting dressed up and making their way to the closest land-based casino whenever they get an urge to play their favourite casino games.
This is totally fine, and you can still get your gambling fix as there are many online casinos that are more than willing to accept players living in Peru. You can find plenty of great online casinos for Peruvians at casinoonlinedeperu.pe. If you follow the link provided, then you will find all the best online casinos that are happy to accept Peruvians as well plenty of other valuable information such as the best payment options and the best bonuses.
As you can see, Peruvians really are spoiled for choice when it comes to online casinos, with some of the best options being:
Jackpot City
LeoVegas
Betiton
Case
Betway Casino
Poker in Peru
Poker is very popular all across the world and Peru is no exception to this. You can find poker tables at any land-based casino that you enter. However, if you like to smoke, then you will not be able to do so while inside a poker room because this has now been made illegal. If you really have to smoke, then you can do so on the casino floor as smoking has not been prohibited here yet – although, it is likely that it will be in the future.
The smoking restrictions put in place have truly had a positive impact on the number of players that go and try their luck at the many land-based casinos in Peru. This makes perfect sense are there are not many non-smokers out there who are happy to sit down and breathe in toxic cigarette and cigar smoke from fellow gamblers.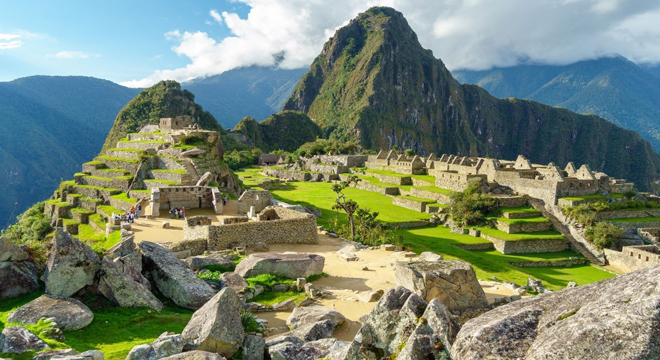 Peruvian Tourism
If you are spending a couple of weeks in this beautiful country in South America, then we are sure that you are not going to be spending all your time at their land-based casinos. So, whenever you are not doing a spot of gambling, what are some great attractions that you should pay a visit to?
Well, when you go to Peru for the first time, you really have to pay a visit to Machu Pichu. You should also consider taking a majestic boat ride down the Amazon where you can see some amazing animals. Once you have done that, you really should take a trip to Colca Canyon, which is one of the world's deepest canyons – Take a brief walk to the viewpoint that the locals call "Cruz del Condor" and you will be able to see fascinating condors soaring on the thermals.
If you consider yourself to be a bit of an adrenaline junkie, then you definitely have to do a spot of white-water rafting down the Rio Apurimac. You can also do zip-lining across gorges or canyons or do some bungee jumping off a cliff. There really is plenty to do in Peru that will get your heart racing.
Everyone has heard of Machu Pichu, but it has a smaller cousin that not many tourists have heard of. It is called The Lost City of Choquequirao and is a place you really should visit when in Peru. If you love marine life, then you should have a tour of the Ballestas Islands – Peru's equivalent to the Galapagos Islands. Oh, and one more thing, if you love beautiful scenery and nature, you should take a trip to Lake Titicaca, which is South America's biggest lake.