Online gambling is one of the few industries that appear to be bulletproof. While other sectors have struggled in recent times, digital wagering has gone from strength to strength, with the market now estimated to be valued at almost £100 billion worldwide.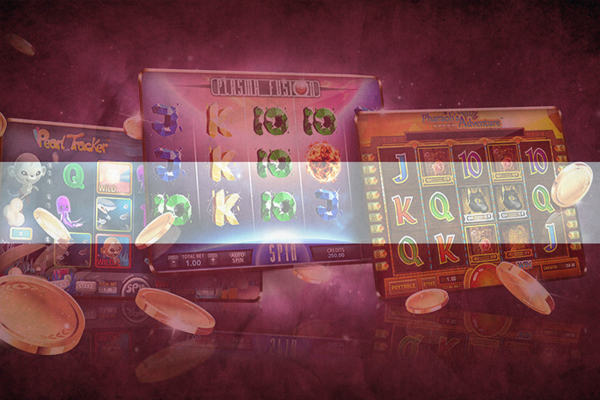 So, it's no surprise that Latvia and its citizens are getting in on the action, as highlighted by the trajectory of the bookmaker, LV BET. If you're wondering how LV BET has managed to shoot to the top of the leader board of Latvian betting companies, you've come to the right place. Continue reading to find out how the brand has done it.
Online Casino
Wagering in Latvia has been legal since 1998. The first casino was opened earlier in 1991, so the country has a rich history when it comes to gambling. Therefore, it's no surprise that the business's online platform, known in the native tongue as LV BET kazino online, is the bread and butter. After all, slot machines are the most profitable element of any casino, and LV has a wide range of slots for customers to choose from. Plus, there are table games, table tournaments and live casino features that offer life-like versions of the most famous and popular titles, such as poker and blackjack.
Sportsbooks
Whereas most platforms only specialise in one area of gambling, LV BET hasn't rested on its laurels. Instead, it has branched out into the sports betting sector to provide customers with an even greater array of choices. Sweepstakes and sports betting markets are available via the brand's website, giving Latvians competitive odds, a wide variety of sports championships and events, and an extensive range of betting options for all sports. There are even virtual and eSports for customers to bet on, meaning the level of choice is very similar to what you would find on a world-leading platform.
Licences
Wagering licences aren't difficult for operators to obtain, which is why the Latvian market is among one of the strongest in Europe and the world right now. However, what is also healthy, and what has helped the likes of LV attract investors to boost their resources, is the legislation regarding EEA and EU entrepreneurs. Normally, foreign shareholdings in Latvian companies shouldn't exceed 49%, yet this doesn't apply to people from EEA countries and members of the EU. As a result, there are numerous opportunities for investors who want to make money from an ever-expanding industry, especially as Latvian has close ties with the rest of Europe.
Tax
Tax is another component of the Latvian betting scene that helps businesses such as LV BET gain a foothold in the market and cement their advantage over their rivals. Why? It's because the amount of tax paid in Latvia is favourable compared to the rest of the EU. LV BET only pays 15% of the revenue they generate from sweepstakes and betting. While this sounds like a lot, other nations have stricter laws regulating how much organisations must pay if they operate in the wagering industry. With less tax to pay, there is more money to invest into the platform to ensure the playing experience is even better.
You should watch out for Latvia in the coming years because the nation is rapidly transforming into a hub for high-quality online casinos, as showcased by the emergence of LV BET.