Meta: Are you a poker player on the hunt for a new type of game to play? Find out how you can track down the right kind of casino for you now.
If you are accustomed to playing poker sites, you might be itching to try something new. Luckily, there are many different places that you can choose to play. If you want to find something new to play, here are some of the things that you should look for in a casino website.
Types of Games
Of course, the first thing that you should always establish is the types of game you want to try. Have an open mind. If you are used to one kind of poker, you might decide to try another variant – there are several from which to choose. However, this is just the start of the game types that you might want to try here.
Why not take a look for a site that combines the best Poker elements with single-player casino games? This combination allows you to explore more of your favourite games while also potentially playing something new. Many casinos will have not just slots and poker but also table games to explore. Striking out and looking for a site that offers a lot more than poker will be your first key move here.
Licenses
You need to make sure that you don't forget some of the basics of looking for a new site. You need to ensure that the website you wish to play at is licensed and regulated for your home country. Not all casinos also accept players from every nation, so you must find one that allows players from your country of residence. You could fall foul of the law if the sire at which you play isn't licensed in your country.
There are several key names that you should learn when looking at licenses. For example, you will find that casinos that operate in the UK need to have a license from the UK Gambling Commission to offer their services. There are several other regulatory bodies worldwide; it is essential to find safe and well-regulated places to play.
Payment Methods
Of course, you also need to make sure that you find a site with a good variety of payment methods. A trustworthy site will be able to forge partnerships with different payment providers to offer their patrons a variety of ways to pay. It is even not uncommon to find casinos accepting cryptocurrencies such as bitcoin nowadays.
There are some payment methods that you should look for specifically. Try to play at places that accept e-wallets such as PayPal, Neteller, or Skrill if you can, as these can be a much safer alternative compared to using your cards – even on the most trustworthy of sites.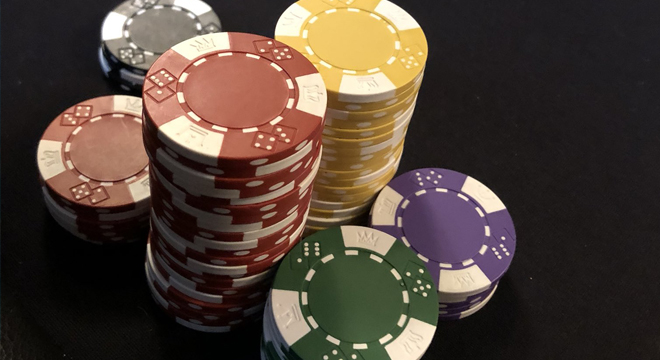 Community Atmosphere
One of the great things about playing poker online is that it allows for the build-up of an online community. You can often find this at other online casinos too. Whether you hang out on their social media pages or potentially engage in the chatroom for a game like bingo, there are many ways to interact with the community.
A casino's community might not be as tightly knit as a poker one, but there are still chances for you to get involved in many different areas. You could even take part in community contests or tournaments – the choices are endless!
If you consider yourself just a poker player but want to try more casino games, plenty is waiting for you. Use the above tips to find the right site to play at and try as many different games as you can – there is so much to explore in the broader world of the online casino beyond the poker rooms!