Statistics show that slots are by far the most popular type of casino game genre. Hence, they are a must-include in any casino catalog. What makes this particularly interesting is the psychology behind the phenomenon. As the reels spin, what makes the players keep coming back for more, despite the fact they fully realize it's about luck? Or perhaps it's because of that realization, not despite it?
Stay with us as we examine what makes the human mind tick as far as playing slots goes.
1. Bonuses, promotions, and other freebies
Let's be honest: who doesn't get all warm and runny at the thought of receiving a boatload of freebies? It's one of the best marketing strategies to get new customers through the door. To get an idea what kind of slots and casino bonuses are on offer today, SlotsOnlineCanada.com is a useful resource that can help illustrate what kind of freebies casinos need to give away just to keep up the pace with their competition.
For instance, a welcome bonus is a good start, but these days it may not be enough, given how fierce the competition is in the casino industry. Therefore, it's important for casinos to spice that up by throwing some free spins into the mix, along with a lucrative VIP program to keep players engaged over a long period of time. Plus, with a progressive system like this, there's always a goal for the player to work toward.
2. Low entry barrier
There's something attractive about reaping the joys of a fun activity without having to put in the time to learn complex concepts. Slots are quite lenient in this regard and suit the description well – you only need to have a basic understanding of how the game works to get started. Anything after that boils down to simply pressing buttons and watching the action unfold in front of you.
All the complex equations are handled by the game, including the odds and how each round plays out. The player only has to sit back and relax, enjoying the gameplay in front of their eyes. However, the genre being too passive would equal boredom, so there are things one can do to make the most of their experience. For instance, there are various different betting systems that lend themselves perfectly to this type of game and fundamental bankroll management principles. The key thing to have in mind, however, is that these are entirely optional and studying them is not a requirement to play the game.
3. Jackpots
What living person can resist the idea and temptation of pressing a simple button and, if the stars align, taking home a juicy jackpot? Call it luck, call it fate, certain people believe in these concepts and want to do what they can to allow themselves to be lucky one day. Because, if that happens, the sum of money being won can literally be life-changing, allowing you to buy a new house or a car. And the best part is, with slots that have progressive jackpots, there's no need to risk a small fortune to be able to win one – a small bet could get you there just as well.
Better yet, in case the players have racked up some free spin credits, they stand to win lucrative prizes without even risking any kind of money at all. Pair this up with slots actually being an enjoyable thing to do, and it's easy to see why a lot of people are raving about the genre.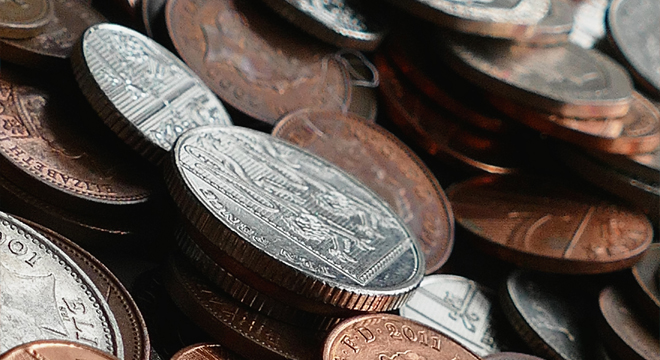 4. Different types and sub-genres
The fact of the matter is that even traditional casino table games have variety if you go out looking for it. For instance, if we take blackjack as an example, there's a game called Spanish 21 that takes the core rules as a basis and modifies them slightly, yielding a different version of the game that is still blackjack in its essence, but different regarding certain core gameplay elements.
Slots, on the other hand, are built for variety, allowing developers to try their hand at making a whole new type of game should they choose to, and that's what established household names like NetEnt are known for. This, in turn, opens the gates to an almost infinite number of slots, suitable for all tastes and preferences, whether it be 3-reel, 5-reel, 3D, and others. Since each single one brings something fresh to the table, whether it be through gameplay features, graphics, or extra bonus rounds, it's virtually impossible to explore them all in one go.
5. There is freedom in playing as much or as little as you want
Since slots don't force you to do anything for longer than you want to or introduce any kind of responsibilities that extend beyond the current round being played out, this brings a sense of freedom. After all, with so many life's burdens and responsibilities on people's shoulders like work and raising a family, the no-pressure feeling is truly something to be treasured.
To add on top of that allure, you can play these for real money or for free from the comfort of your home, should you choose to. Thanks to what the digital world around us allows us to do, combined with the increasing affordability of smartphones and whatnot, this is now easily attainable for almost anyone. So to summarize: time-freedom, mixed with location independence? Yes, please!
6. Cognitive dissonance
We've saved the best one for last. So what is it? Cognitive dissonance! In other words, can you imagine someone willing to play slots, fully being aware of the fact that an average playing session tends to result in a loss? That's cognitive dissonance at play! If we were to illustrate an example, an industry-standard RTP of 96% means that, on average, you'll get $96 back for every $100 you put in. But there's always the possibility of getting lucky and scoring a massive win – and people do get lucky!
But why would someone be willing to play when the odds are stacked in the house's favor? It's a battle of emotions vs. reason – a lot of the times the former take a hold over the latter. And, after all is said and done, can the experience truly be labeled as a loss when losing a little bit of money nets you so much excitement and thrill? That's for everyone to determine on their own.
Conclusion
Today, we've explored the psychological aspects of slots and why they are the number one casino game genre. It's hard to say which of these has the most weight in the overall equation, but one thing cannot be denied – all certainly do play a role.