Who comes to your mind when you think of the best Poker players? Tom Dwan or Doyle Brunson? Well, there is a long list besides these two outstanding players.
Poker is not a game of luck, as some of you might think. It needs a plethora of hard work and patience. Here are the top online poker players in 2021, according to the ranks.
1. Darren Ellias
Darren is a professional poker player from Boston, currently living in New Jersey. The player has a score of $7,000,000 in the tournament live winnings.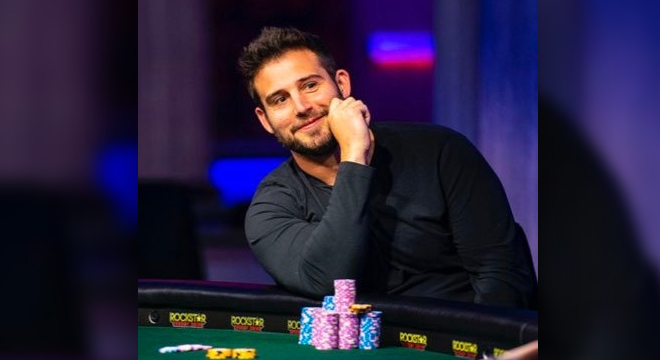 2. Shawn Daniels
Here is another one of the best poker players. Shawn Daniels is known for his incredible skill set, passion, and determination. He was placed in the 7th rank in Las Vegas, with his total live earnings of $1,593,175.
3. Qing Liu
The online poker community adores Qing Liu. He is one of the best players on online poker sites. His total live earnings are $1,771,095, and his best live cash is $752,880.
Currently, he has no WSOP bracelet, but he is still considered one of the best players. His tactics of playing online are remarkable.
4. Joey Weissman
Joey Weissman is a professional poker player from New York. Joey has an astounding poker career with one bracelet and total earnings of 1003,530.
He has always been the champion of the live games, and this year, his impressive performance in the games put him on the list of top players. Joey was also a part of the documentary, "50K in 50 days", which was a huge success.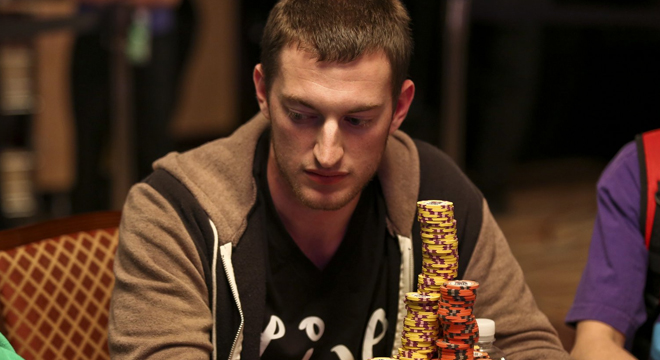 5. Chad Eveslage
You might be surprised to see the name of Chad on the list. He has never won any bracelet or ring, yet he made it to the list of top players. It is all because of his performance this year.
Chad has total live tournament earnings of $3,806,953, which is insane. This is what his name is on every poker site.
6. Viet Van Vo
Another most renowned player is Viet Van Vo. He has a habit of playing poker professionally, which has made him on the list of the best poker players this year.
He has played online, and cash games and has climbed the height of success in every domain. Although he has never won WSOP bracelets, he is still considered one of the best online players.
7. Sean Perry
Sean Perry's poker results and popularity in the poker world both reached new highs in 2021.
Perry is one of the best players in the league this year. So far this year, he's put together an extremely impressive streak of high-stakes tournament results.
From the recently high roller tournament tour, his PokerGO Tour career contains three victories and $2,206,378 in earnings in 2021.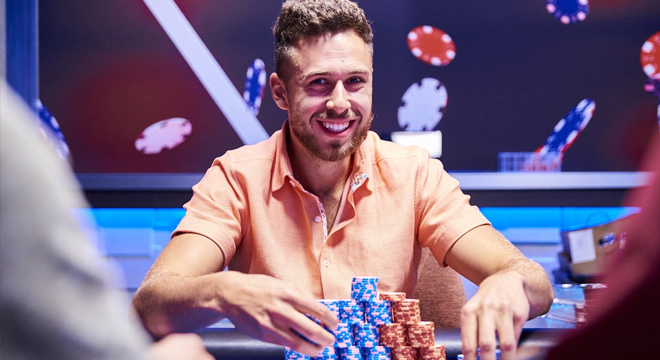 8. Brock Wilson
Brock Wilson might not have been a major star in poker just yet, but the young New Yorker has made quite a splash in the previous 12 months.
Wilson earned 2nd in the partypoker millions World Bahamas $25K high roller in November of 2019 with a career-high score of nearly $619K. Three days later, he finished 23rd in the $10K final, and just after a week, he was placed second in the WPT $25K High Roller at Seminole Hard Rock. His slow and steady poker success shows his determination.
9. Sean Wilson
Sean Wilson is yet another one of the renowned players in the world series of poker. Although he has never won any poker bracelets, he is still considered the best poker player due to his strategies and skills at live poker rooms and other casino games. Sean was a TV actor before. He soon left the season and started his career as the poker. He reached success with a lot of hard work and passion.
10. Shannon Shorr
Shannon is yet another player known as the king of the gambling site. His name has always been on the top in the poker sites, and this year too, he made it to the list.
He started playing poker in 2006 with a fantastic Aussie millions score. Be it the main poker event or super high roller bowl, he has always given tough times to his competitors.
11. Joseph McKeehen
The poker career of Joseph McKeehen has always been on the top charts. That is why he is considered the best poker player.
From the online poker room to the las vegas Casinos, he is a mentor to all the amateurs. Due to his amazing tactics in the live tournament scene, he has always been in the latest poker news.
12. William Alex Foxen
William Alex is also among the top professional poker players. His style of playing poker and his live tournament winnings have always gained the attention of people. Be it live poker or playing home games, it has always been the best in people's eyes.
From las vegas to the Atlantic City casinos, William has shown his fantastic poker skills everywhere. That is why the poker fans adore him.
13. Adam Hendrix
Adam Hendrix is yet another one of the best poker players in the world. His live cash games and strategies in the poker table games are worth learning from.
He has also won some major tournaments of poker, and his poker winnings include $186,300. He has a total earning of $539,571 in the WSOP main event. Moreover, Adam's doubles with Liang in the high roller tournament scene is still one of the most-watched games.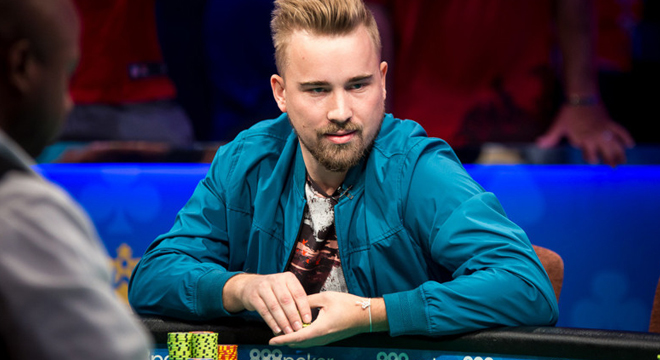 14. Almedin Ali Insirovic
Almedin Ali has become the champion of the poker world. From online poker to high-stakes cash games, his versatility has made him reach the top. With his excellent poker skills, he is still winning millions of hearts, and of course, money.
Known as the poker pro, Almedin has won 5 live tournaments this year. Because of his impressive tournament winnings, he is now being called the next Phil Ivey of Poker.
With his constant achievements, he is sure to be in the poker hall of fame soon.
Conclusion
If you want to be known as one of the best pokers in the world then you will have to do what all great poker players do and that is practise and get familiar with the game. For players from Canada, we'd recommend that the best way to practise playing poker is to try it out yourself on C$5 Deposit Casinos where you will get all the time in the world to enhance your skills and get a better understanding of the game.