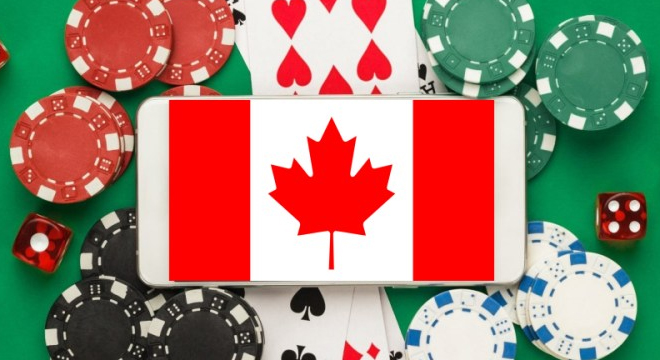 Canada is a country with a long gambling tradition, especially when it comes to casinos and other traditional forms of betting. Therefore, it's no wonder that many players from this part of the world also enjoy online casinos. So far, this has been in a grey zone.
The field was completely unregulated, so Canadian citizens were forced to play on off-shore casinos.
However, things are changing. The new laws are here and the process of legislation has just started. So, we all wonder when the first licenses are about to be issued.
Apparently, that won't happen so soon, considering that things are more complex than they may seem at first.
So far, the only choice for Canadian players was to play at online casinos that are based outside Canada. Of course, that's a typical thing for most countries in the world but besides all the benefits this form of gambling brings, there are also some limitations, especially when it comes to security.
Therefore, the government started a process of legislation some time ago. The so-called C-218 act was passed last June and legislation has officially started.
However, the catch with this act is that the federal government has given authority to provinces, so each part of the count will have authority not just to regulate the field, but also to decide if online gaming is even legal or not.
Some of the provinces, such as Ontario, have already started the process. This country's body called the Alcohol and Gaming Commission of Ontario (AGCO) will regulate the field, and we expect that the first license will be issued already this year. However, things are still unclear in most other provinces.
While most organizations, like local betting commissions, and the public in general look at this act as a big step forward in gaming legislation, there are also sides that were against C-218. This particularly refers to the Kahnawake Gaming Commission, which is some kind of a quasi-regulatory body in Kahnawake, which already issued some licenses. They expected that provinces would recognize their authority in this field someday but, apparently, that won't happen.
As you can see, the process of legislation has just started and we are pretty sure it will take a lot of time before things settle completely. Still, we already know that some of the major bookies will start their business in Canada very soon.
We have consulted with Hector Brown from Foxbonus regarding the new license and the first name that comes to his mind is theScore Bet. This Canadian company already offers its services in several American countries, such as Colorado, Iowa, New Jersey and Illinois, and now it's time to start the business in its own country.
BetMGM is another company that's coming to Canada and for that occasion, they appointed the legendary Wayne Gretzky as a brand ambassador.
Also, we count on a few companies that currently operate DFS games in Canada, on names like FanDuel and DraftKings. Finally, houses like Caesars and Hard Rock, companies that are members of the Canadian Gaming Association and already own land-based casinos, will also join the online market.
When it comes to online casinos, we still don't have the names. Still, we presume that these operators will come to certain provinces of Canada in the near future. Meanwhile, Canadian citizens will have a choice between land-based casinos and operators that are based outside Canada. The same thing is expected with lottery and horse racing.
To summarize, the C-218 is definitely a big step forward. However, there is still a lot to be done. The catch is in the fact that the authority has been transferred to provinces, which means that each local government will have to regulate the field by itself. This will definitely take some time and if we consider that local authorities can decide if online gambling is going to become legal or not, there is a big chance we will be seeing completely different regulations in different parts of Canada.