Women have made their history in the poker-pro scene. Their numbers grow by the year when there when there was just a handful once.
Some of the most famous female poker players of all-time gave us inspiring and dramatic moments in times when poker was one of top 5 things to watch on TV before Game of Thrones and Stranger Things.
Liv Boeree Obliterates Rivals at EPT San Remo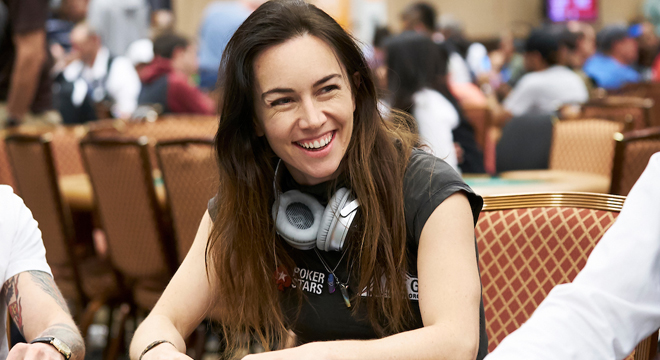 Liv Boeree is not your average college drop-out who found a life with poker. She is more of an astrophysicist who gives TED talks on her spare time. During the 2019 EPT of San Remo with over a thousand players and a prize pool of 6 million Euros, Boeree managed to eliminate tuff opponents one by one at the final table. First big duel was with Toni Pettersson, who was relegated to third place after a ruthless confrontation.
It took a few more hours until Liv could manage the chip lead. She raises the button with pocket 5s. The famous Swedish online poker pro Jakob Carlsson looks down at his hand and decides it is time to make a move. He goes all-in and Liv follows.
Carlsson plays with an A6 off-suite. Good call, just needs another A or 6 and wins the hand.
The cards begin to flip and Carlsson bites at nothing. It ends with an irrelevant Jack on the River and Liv wins it all with a pair of fives. 1.25 million Euros.
Liv Boeree's face is priceless at this emotional moment. She has made close to $4 million in tournament winnings over her career.
The First Woman to Win a WSOP – Barbara Enright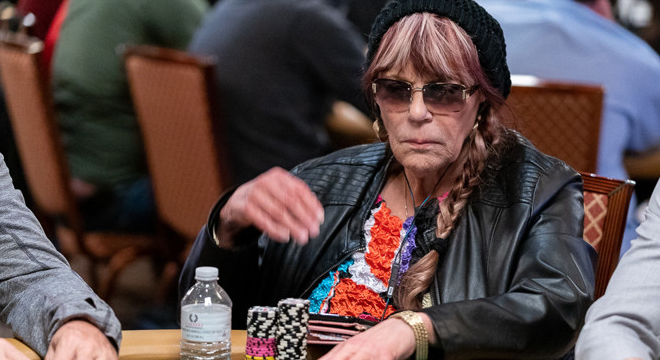 It was 1996 and the televised poker scene was beginning it boom. Soon thousands of people from around the world would tune ESPN to become poker fans. On this glorious day for the WSOP, Enright made history by being the first woman to win the 1st WSOP bracelet in an open event for men and women… no wait, she then broke that record to 2 bracelets, then 3 bracelets.
She was also the 1st woman to make the final table at the WSOP Main Event table. At present, she is the female poker player with the most accolades. She made it to the poker Hall of Fame.
At 69 years old, she has a total earning of $1.7 million. Barbara now a regular at Las Vegas tables and the editor in chief of Woman Poker Player. She was the heroine of Kathy Liebert, Annie Duke and Vanessa Selbst.
The Hyper-Aggressive Queen – Vanessa Selbst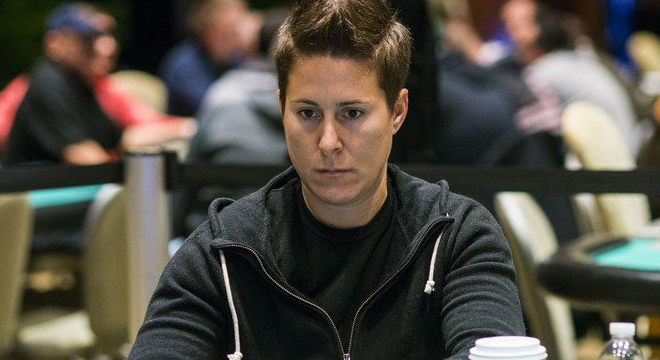 She might make crazy calls, but they say only people who risk can win big, and that is exactly what Vanessa Selbst did in the 2019 Partouche Poker Main Event.
Vanessa was known for her big bluffs at that time. At day 5 of the event only 40 players remained and her stack is at one million, enough to test the waters. She is dealt an A3, a not so good hand but she decides its worth a re-raise after two players raised. She bets 3x the bet to 120k.
The original raiser knows her for a bluff, and 5x her bet with a 280k raise. Ronnie Kaiser was the other one, and makes an agonizing fold.
That fold gives Vanessa a clue that he might have folded something like an AK. That makes it very unlikely her remaining opponent has a pair of Aces or K's. She goes all in. This baffles the opponent who folds and Selbst takes $450k with her risky bluff. With that massive chip lead she would win the event for over $1.8 million.
She is now retired from pro poker with total winnings of over $11.85 million. She won three WSOP open event bracelets.
The 6 Hour Duel of Celina Lin
It was 2009 at the Macau Cup, Red Dragon Main Event. The final table cut most of its players in just a few hours; this looked to be a short final due, mostly work of Chinese player Qi Ming Fan. It was everything but short.
Fan and Celine were tight in a face-up duel. For six hours both players gave a great example of game theory by keeping each other in check with no giveaways. Lin finally took the lead and lost it again. Then a 6-4 hand all-in fished a double pair and she won the event.
She had this to say to the camera "Be yourself and be proud of being a woman. I don't try to be a boy in a boy's game. I'm a woman in a game that just happens to have a lot of men."