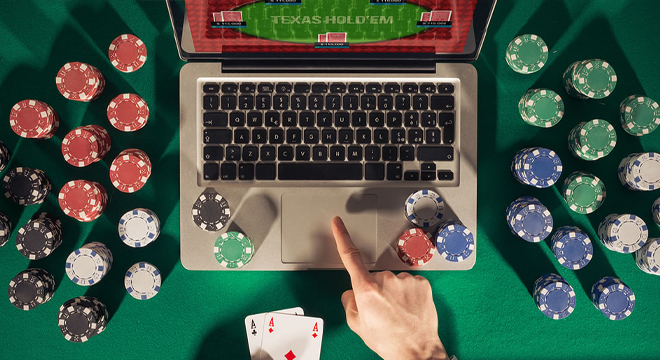 As online Poker garners more attention, the significance of platform integrity climbs concurrently. Evaluating the elements of fair play and safety becomes imperative for anyone serious about online gaming.
Importance of Fair Play in Online Poker Platforms
Fair play is an essential factor to consider when choosing to play poker games online. An unfair platform not only sours your gaming session but also puts your money at risk. Therefore, players must assess platforms for fair play by considering RNG audits, collusion detection mechanisms, and player reviews.
Role of Random Number Generators
Random Number Generators (RNGs) are algorithms that ensure a fair and random distribution of cards. When selecting an online poker platform, you must confirm that the site's RNG has been verified by independent auditing companies such as iTech Labs or eCOGRA.
Importance of SSL Encryption for Safety
Securing your personal and financial data is paramount. SSL encryption protects data transfers between your computer and the platform's servers, keeping your sensitive information safe from potential threats. Be vigilant about checking for SSL certificates when evaluating a platform's safety features.
Assessing Identity Verification Measures
Identity verification is another critical safety feature. Properly enforced identity checks protect against fraud and underage gambling. Generally, you should expect to go through some verification steps when you first sign up, such as providing a copy of your identification and a utility bill.
Collusion Detection Mechanisms
Collusion between players is a significant threat to fair play in online Poker. Reliable platforms use advanced software to identify suspicious patterns. If a platform is not transparent about its collusion detection methods, it's a red flag and should prompt further investigation.
Importance of Payment Security
Financial transactions should be protected with state-of-the-art security measures. Always check the payment options offered by the platform. The availability of well-known payment processors like PayPal, Neteller, or Skrill often indicates a certain level of trustworthiness and security.
Peer Reviews and Community Feedback
While online reviews can be biased, a consistent pattern of complaints or praise can provide valuable insights. Keep an eye on player forums and third-party review sites to gather as much information as possible. Complaints about cashout delays or unfair game mechanics should be taken seriously.
Responsible Gambling Features
Platforms committed to fair play and safety usually promote responsible gambling. Look for options like self-exclusion, deposit limits, and time-outs. These features enable you to manage your gambling habits more effectively and demonstrate a platform's commitment to player well-being.
Government Regulations and Licenses
An online poker site that operates under a recognized licensing body, such as the UK Gambling Commission, tends to be more trustworthy. These organizations have strict requirements for operators, adding an extra layer of security for players.
Red Flags to Watch For
Stay alert for signs of potential issues. If you see an excessive amount of pop-up ads, poor site design, or aggressive marketing techniques pushing you to deposit money, exercise caution. These are often signs that a platform might not prioritize your safety and fair play.
Importance of Customer Support
Having responsive customer support serves as an assurance that the platform takes user concerns seriously. Issues such as account discrepancies, payment delays, or suspected cheating can arise unexpectedly. Check if the platform offers multiple channels for support, such as email, live chat, and phone support, and how quickly they respond to queries.
Software Quality and User Interface
A poorly designed user interface can detract from your online poker experience. Quality software ensures that you can focus on the game rather than struggling with complicated controls or slow load times. Examine the platform's graphical interface, overall speed, and ease of navigation to assess whether it meets your standards.
Player Traffic and Competition Level
Understanding the amount of player traffic and the overall skill level present on a platform can also factor into your decision. High traffic can be indicative of a platform's legitimacy and also ensures that you'll have competitors available to play against at all times. However, also be aware of the overall skill level; you don't want to be the smallest fish in a sea of sharks.
Types of Games and Tournaments Offered
Different players have different preferences when it comes to poker variations. Some may prefer Texas Hold'em, while others gravitate toward Omaha or Seven-Card Stud. Evaluate the types of games and tournaments available on the platform. The more options you have, the less likely you'll become bored or feel the need to switch platforms frequently.
Practical Steps for Platform Evaluation
To make an informed decision, follow a systematic approach:
Confirm RNG certification.
Check for SSL encryption.
Research payment options.
Examine identity verification steps.
Read player reviews.
Evaluate responsible gambling features.
By taking these steps, you increase your odds of finding a secure and fair platform for poker games online.
Conclusion
When choosing an online poker platform, fairness and safety are paramount. A platform that upholds these principles contributes to a trustworthy and stable environment, enabling players to focus on honing their skills and enjoying the game.