User experience (UX) is the cornerstone of customer satisfaction when it comes to online gaming platforms. The seamless functionality, intuitive navigation, hassle-free e-banking, and efficient customer support provided by the best platforms are crucial factors that determine players' overall experience.
A recent case study sheds light on the performance of leading off-shore real money online casinos on popular smartphones in India. While some differences in user experience can be attributed to the mobile devices themselves, such as affordable or premium models, other features and functions depend entirely on the online casino platforms and their support teams.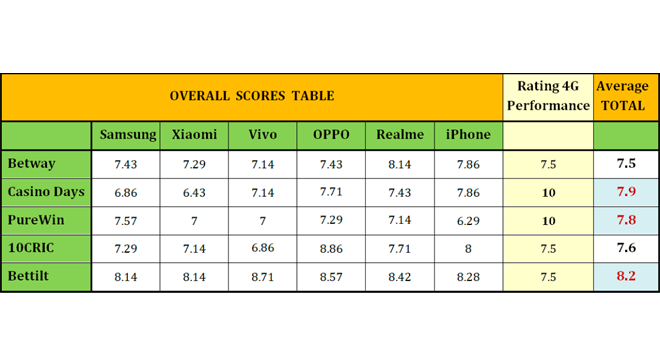 The SevenJackpots' UX Test: Testing Apps' Functionality, Gameplay, Navigation, E-Banking, Customer Support
In the comprehensive UX test by SevenJackpots Casino, they focused on evaluating the functionality, gameplay experience, navigation, e-banking processes, and customer support of best real money online casinos. These aspects play a crucial role in providing a seamless and enjoyable gaming experience for players.
Smooth gameplay is a fundamental requirement for any online casino platform. During the test, they examined how well the games performed on different mobile devices, ensuring that they ran without any significant issues. The goal was to identify any potential lags, crashes, or performance inconsistencies that might hinder the players' enjoyment.
A user-friendly interface allows players to easily find their preferred games, explore various features, and access important sections such as account settings, bonuses, and promotions. Casinos that prioritize intuitive navigation make it effortless for players to navigate through the platform and enhance their overall experience.
The e-banking process is a critical component of online casinos, as players need to make deposits and withdrawals seamlessly to play with real money. The research team tested the efficiency and reliability of the payment methods offered by each casino, ensuring that players can easily manage their funds. Smooth transactions contribute to a hassle-free gaming experience and establish trust between players and the casino platform.
Prompt and effective customer support is vital for addressing players' queries, concerns, and technical issues. They assessed the responsiveness and helpfulness of customer support teams, evaluating their availability and the range of communication channels provided. Casinos that prioritize quick and efficient customer support ensure that players receive timely assistance whenever they need it.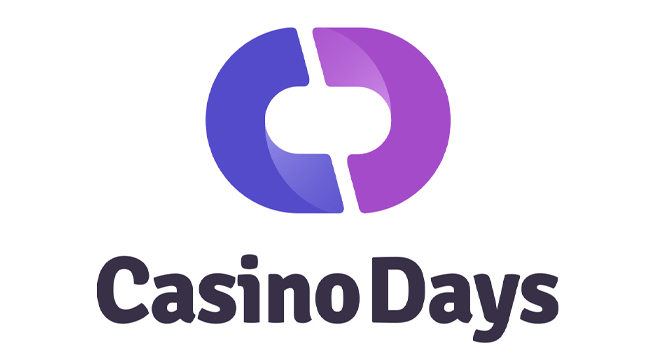 The Winners: Casino Days
Among the tested online casinos, Casino Days emerged as the clear winner in terms of overall performance and user experience. This platform has consistently prioritized easy and swift gameplay across devices, ensuring that players have a seamless and enjoyable gaming experience.
According to Ross Parkhill, the CEO of Casino Days says, "Casino Days has, since day one, prioritized easy and swift gameplay across devices. With 4000 games you tend to win over all kinds of players but only with trouble-free UX you keep your loyal fans happy!"
With a vast selection of over 4,000 games, Casino Days caters to a wide range of players and keeps them engaged. However, it's not just the extensive game library that sets Casino Days apart. The platform excels in providing trouble-free UX, which is crucial for keeping loyal fans satisfied.
The Mobile Devices Used in the Test
To provide an accurate assessment of the online casinos' performance, we conducted the UX test on popular mobile devices used by Indian players. The market leaders in India include Xiaomi, Samsung, Vivo, OPPO, Realme, and iPhone.
The Samsung A5 exhibited no major problems during the gameplay test. However, some users reported minor difficulties with payment gateways, game speed, and player support, which need to be addressed by the casino operators.
Xiaomi devices showed similar average ratings, with some variations in game speed and inconsistencies in registration and payment support across different sessions at the same casino platforms.
Vivo devices received better ratings in terms of gameplay, login process, and payment support. However, customer support performance was slightly less stable on Vivo devices.
OPPO devices consistently received high ratings across various aspects, with some exceptions in the payment and withdrawal options category. Overall, OPPO devices performed well during the test.
Realme devices displayed superior performance in terms of overall speed and navigation. However, there were limitations regarding the acceptance of payment options for some operators.
iPhone, representing the premium segment of the smartphone market, received some of the highest UX ratings. However, testers encountered challenges with chatbot-based player supports, affecting the overall score.
3G/4G Gameplay Speed Test: Does it Matter?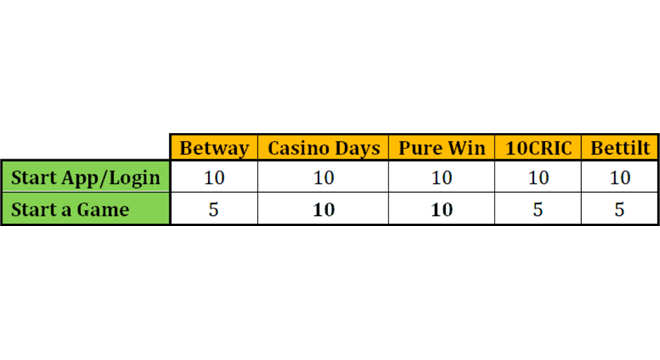 India's real money casino market has experienced significant growth in recent years, with a large number of mobile internet users and online gamers. Speed tests were conducted to evaluate the performance of online casinos on 3G and 4G networks in India. The purpose was to determine whether the gameplay speed on these networks significantly impacted the overall user experience.
During the speed test, loading time of games were evaluated, the responsiveness of controls, and the overall smoothness of gameplay on both 3G and 4G networks. They selected multiple online casinos and tested them across different locations in India to account for network variations.
The results showed that 4G networks provided a significantly better gaming experience compared to 3G networks. Games loaded faster, and the overall responsiveness and smoothness of gameplay were noticeably improved on 4G networks.
On 3G networks, loading times were generally longer, and there were instances of lags and delays during gameplay. This could negatively impact the user experience, particularly in games that require quick reactions and timing.
Considering the widespread availability and adoption of 4G networks in India, it is recommended for online casino players to have access to a stable 4G network for the best gaming experience. However, it's worth noting that the specific performance may vary based on the user's location, network provider, and network congestion.
Conclusion and Recommendations
Based on the comprehensive UX test, it is evident that online casinos in India are continuously improving their platforms to deliver an enhanced user experience. Casino Days emerged as the top performer, offering smooth gameplay, intuitive navigation, efficient e-banking processes, and reliable customer support.
When choosing a mobile device for online casino gaming, users can consider popular brands such as Samsung, Xiaomi, Vivo, OPPO, Realme, and iPhone. Each brand showed varying levels of performance, with some minor issues that can be addressed by the casino operators.
Additionally, having access to a stable 4G network is recommended for optimal gameplay experience. The faster loading times and improved responsiveness on 4G networks significantly enhance the overall user experience.
In summary, Indian players seeking an excellent online casino experience should prioritize platforms like Casino Days, ensure they have a mobile device from reliable brands, and have access to a stable 4G network. By considering these factors, players can maximize their enjoyment and satisfaction while playing online casino games.