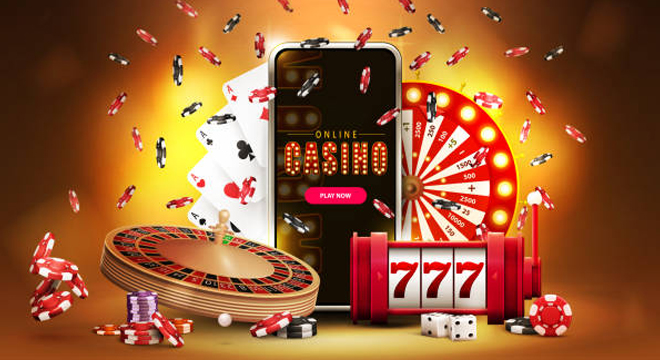 Floridians are increasingly turning to online casino games to get their gambling fix. Although the legal framework for online gambling in Florida is still vague, the law mainly prevents online casinos from operating in the state. Players are free to access out-of-state online casinos.
Despite the wide variety of games at real money online casino Florida, there is no doubt that residents of the Sunshine State have their favorites. These games can give us insights into their gaming habits.
1. SLOTS
Online slots are the most popular game at online casinos because they are easy to play and convenient. Like land-based slot machines, online slots do not require special skills or knowledge, making them a popular choice for players of all experience levels.
It is a game of pure luck — as the outcome of each spin is determined by a Random Number Generator (RNG). There is no way to influence the results.
Many Florida casino players enjoy playing online slots for entertainment and the chance to win big money. Players can choose from various themes, styles, and features, including games with hundreds of paylines, exciting bonus rounds, and free spins.
One of the most popular slots in Florida is Golden Buffalo, which features a Native American theme and allows players to win up to 50,000x their bet.
2. BLACKJACK
Blackjack is a casino card game that has been around since the early 1700s. It is a popular game in many countries worldwide, including the U.S. More players enjoy online blackjack in Naples than in any other city in the Sunshine State.
The rules of blackjack are simple, but a lot of strategy is involved in playing the game. All you have to do is to get a hand as close to 21 as possible without going over.
Online casinos in Florida offer various blackjack variations with different side bets, card decks, and themes. Some are classic blackjack, double exposure blackjack, and Spanish 21. Even experienced players can always find something new to try.
3. VIDEO POKER
Video poker is a casino game that combines elements of poker and slot machines. It is a popular game for players who enjoy the strategy of poker but also want the quick action of slots.
Video poker is an excellent alternative for those who prefer paying alone. However, unlike standard poker games, the game requires more skill, as the player must make strategic decisions about which cards to hold and discard.
Some top video pokers are the classics, Deuces Wild, or Jacks or Better. Beginners can first practice on Jacks or Better. To win the game, your final five-card hand must hold at least a pair of jacks or higher.
Despite the difficulties, the game is a great way to learn poker and improve your skills. It is also a fun and exciting game with a large fan base. It is very popular in the Ft. Myers area.
4. ROULETTE
Roulette is another popular casino game in Florida. This classic online board game has everything you want in a real casino game – a wheel, a ball, a betting table, and random chance.
Roulette is a simple game to learn and play, making it a great option for new online casino players. The goal is to predict where the ball will land on the wheel of 38 slots: 18 red, 18 black, and 2 green. You can bet on a single number, a group of numbers, or the color of the slot.
Various types of roulette are available at online casinos, but the most popular ones in Florida are American and European roulette.
Although roulette's popularity has waned in recent decades, there is still a dedicated following for the game. It is very popular in Jacksonville compared to other cities in Florida. It could be due to there being no land-based casino in Duval County.
5. LIVE DEALER GAMES
Live dealer games are great options for those who want to experience the excitement of a brick-and-mortar casino without leaving their homes.
Streamed from real casinos, you can play roulette, blackjack, poker, and game shows. There will be real-person dealers instead of bots. You can interact with the dealers and other players through chat facilities.
The popularity of live dealer casino games has grown in Florida due to the advancement of mobile devices. It is now easier than ever to stream live dealer games online. Outside of Florida, live dealer games are also popular in Miami.