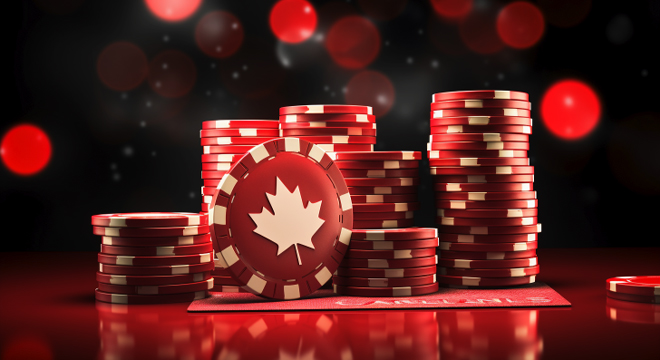 For those new to the world of online gambling in Canada, the allure of digital casinos can be both exciting and overwhelming. With a plethora of options at your fingertips, how do you sift through the noise and find a reliable, enjoyable, and secure online casino? This guide is tailored to help beginners navigate the essential elements to consider before placing your bets online, with a special focus on the critical step of account verification.
1. Licensing: The First Seal of Approval
Before you even glance at the array of games a casino offers, ensure that it holds a valid gaming license. In Canada, this means looking for approval from reputable bodies such as the Ontario iGaming license if you reside in Ontario or other recognized international regulatory authorities, such as the Malta Gaming License if you reside in the rest of Canada. A licensed casino guarantees that it is subject to oversight and regulation, providing a level of protection and fairness you can rely on.
2. Reputation: The Player's Voice
The reputation of an online casino often serves as a collective testament to its reliability and quality. It's the culmination of individual player experiences, the digital word-of-mouth that can herald the trustworthiness of a gaming platform or raise red flags about its practices. For a beginner stepping into the vast world of online gambling, understanding and evaluating a casino's reputation is not just helpful—it's essential.
When you're considering a casino, take the time to scour the internet for player reviews and testimonials. These are the unfiltered voices of the gaming community, offering a glimpse into what your experience might be like. Positive reviews that highlight fast payouts, fair game play, and responsive customer support are indicators of a casino that values its patrons and operates with integrity. On the other hand, repeated complaints about withheld winnings, poor customer service, or unethical practices should be taken seriously. They are often precursors to a less than satisfactory experience.
Beyond individual reviews, the overall sentiment on gaming forums and discussion boards can provide a broader picture of the casino's standing in the community. These platforms are where players often turn to celebrate their wins or air grievances about their losses. They can be a goldmine of information, revealing patterns that might not be apparent from isolated reviews. A casino that actively engages with its players on these forums, addressing concerns and providing transparent communication, is one that shows a commitment to player satisfaction.
It's also worth noting that the longevity of a casino can be a sign of its reputation. An online casino that has stood the test of time is likely doing many things right, from maintaining a loyal player base to evolving with technological advancements and regulatory changes. While new casinos can offer innovative experiences and enticing bonuses, there's a certain reassurance that comes with choosing a casino that has a proven track record.
3. Security: Your Data's Guardian
In the digital age, security is paramount. When selecting an online casino, check for a secure connection — look for a URL that begins with "https" and a padlock icon. This ensures that your personal and financial data is encrypted and protected from cyber threats. Additionally, a reputable casino will have clear privacy policies and security measures in place.
4. Payment Methods: The Currency of Convenience
When venturing into the world of online casinos, the convenience of transactions is a factor that can significantly enhance your gaming experience. The payment methods offered by a casino are not just conduits for depositing and withdrawing funds; they are a reflection of the casino's commitment to providing a seamless and user-friendly service.
For Canadian players, the diversity in payment options is particularly important. A good online casino will cater to the financial habits and preferences of its players by offering a range of payment methods. Traditional options like credit and debit cards are a staple, recognized for their widespread acceptance and ease of use. However, the modern gambler often seeks quicker and more secure methods of managing their funds.
E-wallets such as PayPal (only available in Ontario licensed casinos), Skrill, and Neteller have risen in popularity due to their swift transaction times and enhanced security features. These platforms act as intermediaries between your bank and the casino, providing an additional layer of privacy by keeping your banking details undisclosed. For those wary of sharing financial information online, e-wallets offer a reassuring buffer.
Interac is another favored choice among Canadians, known for its direct and secure transactions straight from your bank account. This method eliminates the need for third-party services, making it a straightforward option for those who prefer to keep their gaming transactions strictly between their bank and the casino.
Cryptocurrency is the new frontier in online payments, and it's making its way into the gambling world. Casinos that accept Bitcoin, Ethereum, or other digital currencies are appealing to players looking for anonymity and freedom from traditional banking restrictions. Cryptocurrency transactions are typically fast and come with lower fees, making them an attractive choice for tech-savvy players.
Regardless of the method, the key is in the details. Transaction speed, fees, ease of use, and withdrawal times are all critical factors to consider. A casino that processes deposits instantly allows players to dive into the action without delay, while quick withdrawal times are crucial in accessing winnings. Moreover, transparency about any associated fees ensures that players can manage their bankrolls effectively, without any unpleasant surprises.
5. Game Providers: The Architects of Fun
he excitement and enjoyment of an online casino are largely built on the foundation laid by its game providers. These are the software developers who create the vast array of games that you play, from the spinning reels of slots to the strategic depths of blackjack and poker. The quality of these games, in terms of graphics, sound, and overall playability, is a direct reflection of the game providers' expertise and commitment to player satisfaction.
When you're choosing an online casino, it's worth taking the time to familiarize yourself with the game providers that power the site. Renowned developers like Microgaming bring a pedigree of quality, often pioneering industry standards for game design and progressive jackpots. NetEnt is another name that stands out, known for its innovative and visually stunning slots that push the boundaries of what online casino games can be. Playtech, meanwhile, offers a vast suite of games, including live dealer options that bring the casino floor to your screen with real-time interaction.
The presence of games from these top-tier providers is a hallmark of a casino that values quality and a diverse gaming experience. They ensure that the Random Number Generators (RNGs) — the heart of online casino games — are fair and unbiased, giving you peace of mind that the games are not rigged and that each spin or hand dealt is truly random.
Furthermore, these providers are constantly updating their game libraries with fresh content, keeping the gaming experience exciting and new. They often release games with engaging themes, innovative bonus features, and mechanics that offer new ways to win. For the player, this means there's always something new to explore, a new challenge to take on, and new jackpots to aim for.
6. KYC Protocols: The Identity Checkpoint
Know Your Customer (KYC) protocols are not just a bureaucratic hurdle; they are a sign of a casino's dedication to legal and ethical play. This process involves verifying your identity and is a crucial step to prevent fraud and ensure compliance with anti-money laundering laws. Be prepared to provide documents such as a government-issued ID, proof of address, and possibly bank statements.
Account verification is a one-time process that secures your identity and your winnings. The absence of duplicate accounts is a fundamental requirement, ensuring that the playing field is level for all. While it may seem tedious to submit documents like a passport or driver's license, this step is essential for your protection and must be completed before you can withdraw your earnings.
7. Bonus Conditions: The Fine Print
When diving into the world of online casino bonuses, the devil is often in the details. Bonuses, from welcome offers to loyalty rewards, can significantly enhance your gaming experience by providing extra funds or free spins. However, these enticing offers come with strings attached, commonly known as wagering requirements. These are conditions set by the casino that dictate how many times you must play through the bonus amount before you can withdraw any winnings derived from it. For instance, a 30x wagering requirement on a C$100 bonus means you must make bets totalling C$3000 before cashing out. It's crucial to read these terms thoroughly to understand what is expected and to determine if the bonus is beneficial for your style of play and the games you enjoy.
Another aspect of bonus conditions to be mindful of is the game contribution percentages. Not all games contribute equally to meeting the wagering requirements. For example, slots might contribute 100%, while table games like blackjack might only contribute 10%. This means that if you're playing games with lower contribution rates, it'll take much longer to meet the wagering criteria. Additionally, there might be time limits for using the bonus and maximum bet limits when playing with bonus funds. Some bonuses also come with maximum cashout limits, capping the amount you can win with your bonus.
8. Customer Support: Your Helpline
Should you encounter any issues, a responsive customer support team can be the difference between a minor hiccup and a deal-breaker. Look for casinos that offer multiple channels of support, such as live chat, email, and phone lines, with availability that matches your playing schedule.
9. No Verification Casinos: The Risky Bet
Venturing into the realm of no verification casinos can be akin to sailing into uncharted waters. The appeal is clear: immediate play without the need to submit personal documents or wait for approval. However, this convenience can come at a cost that isn't immediately apparent.
No verification casinos often operate on the fringes of the online gambling industry. Without the need to verify identity, these platforms can attract players looking for quick access to games. Yet, this lack of verification opens doors to potential risks. For one, the absence of KYC procedures makes it difficult to ensure that all players are of legal gambling age or playing within jurisdictions where online gambling is legal.
Moreover, the regulatory oversight in such casinos is often minimal or non-existent. This means that the usual safeguards that protect player funds and ensure game fairness may not be in place. In a dispute, players might find they have little recourse without the backing of a regulatory body that ensures the casino operates to a set of standards.
The risk extends to the security of personal and financial data as well. Casinos that skip the verification process may not invest in robust cybersecurity measures, leaving players vulnerable to data breaches and fraud. While the promise of anonymity can be tempting, it's important to consider whether the protection of your personal details is a price worth paying for that anonymity.
It's also worth noting that the allure of no verification casinos can be a red herring for more insidious activities, such as money laundering. Regulated casinos implement KYC protocols not just to verify players but also to prevent financial crimes. By playing at a casino without these checks, you may unwittingly be participating in a system that facilitates illegal activities.
To Recap…
Choosing the right online casino in Canada is a balance of fun and due diligence. As a beginner, prioritize casinos that are licensed, well-reviewed, and secure. Remember that account verification is not just a formality; it's a safeguard for your gaming experience. With these key elements in mind, you're now equipped to embark on your online gambling journey with confidence and peace of mind. Happy gaming, and remember to gamble responsibly!