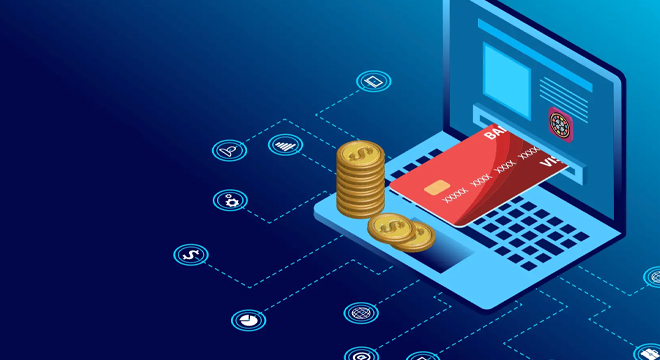 Online payment innovations changed how casino players view online gaming. Playing slots and poker online is no longer a slow process that requires you to use specific banks or credit cards.
These days, you can send money to your favorite online casino quickly using a variety of payment options. You can use a mobile app, card, electronic check, or cryptocurrency like Bitcoin.
If you like to do things the old way, you can also pay through a wire transfer. Now, you probably like fast transactions. In that case, stick around to discover how innovations in online banking are elevating the online casino experience.
Revolutionizing Online Payments
In the early days of online casino gaming, you had three ways of depositing money at an online casino. You could use a bank payment, credit/debit card, or paper check. Thanks to technology, sending money online is faster, smoother, and seamless.
Yes, you can use money in your bank account to make a casino deposit. But the process now takes less than 24 hours all thanks to online banking. Credit/debit cards provide instant transactions.
When it comes to checks, you can get rid of your checkbook. Electronic checks provide faster and cheaper transactions. Both banks and online casinos love eChecks, and so should you.
If you decide to play at eCheck casinos, you're assured of a few things. First, the deposit is instant. This means you can play your favorite slots immediately after you add funds to your account. Secondly, you can claim a welcome bonus to increase your bankroll.
Mobile Casino Gaming
We'll be honest. Mobile casino gaming is the culmination of efforts by casinos, software developers, and payment companies. Developers create apps, mobile websites, and games.
Casinos promote their websites and apps to smartphone users while payment apps make it possible to gamble online. Digital wallets got into mobile payments a little bit ahead of all their competitors.
You could pay online using PayPal a year after the onset of the iPhone. Credit/debit cards caught up a while afterward. Mobile banking and crypto later followed, allowing casino players to make payments using their favorite payment apps.
Truth be told, you don't need an app to deposit money at an online casino. Many payment companies own browser-based apps that don't require installation. These websites are faster and more convenient for people who dislike installing multiple apps on their devices.
Additionally, mobile sites help developers save on costs. They don't need to create separate apps for Android, iOS, Mac, and PC. They can create one app that works on all devices.
Blockchain Gaming
Blockchain technology has been disrupting online businesses left, right, and center. In the casino space, Blockchain has influenced the industry in several ways:
Crypto transactions
Provably fair games
Crash gambling games
Peer-to-peer gaming
Nowadays, many online casinos support Bitcoin and Ethereum payments. You could also use a variety of other popular digital currencies like Bitcoin Cash, Litecoin, and Dogecoin.
At some casinos, you can play slots and virtual table games built on the Blockchain. These games provide total transparency—you can view the algorithm used to determine whether you won or lost.
Crash gambling games don't necessarily show you their RNG software. But they promise potentially high profits if you're lucky. For clarity, these games are based on pure chance.
Another unique feature of blockchain gaming is that it supports peer-to-peer transactions. You can play dice games against a fellow gambler online. Payments are held into trust-free contracts called smart contracts. These contracts release money to the rightful winner.
Real-time Payments
Online payment speeds have been improving with time. In today's environment, you can send money to a casino located halfway around the world in real-time. The best part is that most online payments are free.
Most digital wallets and credit/debit cards provide real-time transactions. The only requirement is that you need to have enough money in your account. The best payment options offer free deposits to casinos.
Credit cards, banks, and cryptocurrencies all charge small fees during deposits. So, always compare your options before you send money. These fees can be significantly high during withdrawals.
To be fair, withdrawal fees vary from one casino to another. Some websites cover these charges so that withdrawals are always free to you. Most of these casinos tend to offer the fastest payouts.
No Signup Casinos
This might come as a surprise to some, but you can gamble online without signing up for an account. No, we're not talking about anything related to Blockchain technology.
No-account casinos are the creation of the Swedish digital wallet Trustly. This company works as an intermediary between players and casinos. It allows you to transact at casinos and play your favorite games without providing any personal details.
Trustly takes care of identity verification in the background. This way, both banks and casinos are assured that they're dealing with real, law-abiding people. Casinos also give you an ID for accessing your account. But as mentioned, they don't ask for any personal documents.
One of the benefits of no-account casinos is that they provide quick payments. Whether you want to deposit or withdraw money, transactions at these casinos are always instantaneous.
Pay by Phone Bill
Pay by Phone is yet another Fintech innovation designed to make life sweeter for online casino players. This service works in a few countries like the US, the UK, and Canada.
To get involved, you need an account that provides Pay by Phone. Boku, Zelle, Venmo, PayPal, and Apple Pay all offer this service in the US. Next, find a partner online casino.
With Pay by Phone, you can borrow money to play your favorite casino games. Then you can pay your debt while clearing your phone bill. In the usual style, payment apps give you the minimum amount during your first application.
You might receive $20 or $50. If you clear this bill by the end of the month, you can apply for a bigger amount. Pay by Phone is an excellent service for casino players who rely on monthly checks.