InstaDebit is an online payment method available to Canadian residents only. When you use InstaDebit to make payments, you transact directly using the money in your bank account. InstaDebit isn't an e-wallet but it allows you to pay online even at a casino.
Overview of InstaDebit Payment Method
As pointed out above, you've to be a Canadian resident to be able to use this service. You also have to be over the age of 18 years and hold an account in one of the Canadian financial institutions. To create your free InstaDebit account, you simply sign up in its website. During the registration you're required to provide your personal details including date of birth, your bank account details and the last 4 digits of the
Social Identification Number (SIN)
These information is necessary to protect your account from fraud. Once created, you'll receive a small deposit from InstaDebit that will be used to verify your account. You can sign up the moment you want to make a payment or earlier.
How to Use InstaDebit Casino Payment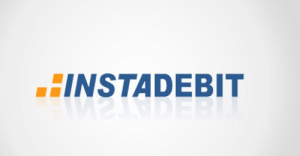 Simply visit your preferred casino and select InstaDebit payment option. It'll prompt you to log in to your InstaDebit account, then enter the amount you want to deposit and approve. You then proceed to play your favorite game.
If you get payouts from your casino, the amount will be deposited into your InstaDebit account. You can use this amount to make online purchases or withdraw to your bank account. The currencies supported by InstaDebit are USD and Canadian dollars.
You'll be charged by your bank to transfer money into your InstaDebit account but it's free to make payments using InstaDebit. Likewise there's a small withdrawal fee but your casino can make refunds or payments to your account free.
Best InstaDebit Online Casinos 2020
Casinos sites accepting InstaDebit payments are given preference by casino gamers since it's easy to use and with verification and anti-fraud system, security is assured. It also helps the casinos protect underaged persons from playing games because InstaDebit can't be used by people under 18 years of age. It's a trusted payment method certified by Norton Secured, McAfee Secure and TRUSTe.
The ability to use funds in your bank account only, means you can't run into debts when you use InstaDebit.