Games similar to Giants Gold
Provider
The Giants Gold slot game was developed by WMS Gaming in 2013. WMS Gaming is an established gaming developer that has been offering slots games for over two decades. They have a unique gaming design that involves the use of colossal columns in pokies.
Giants Gold Free Online Slot Machine Review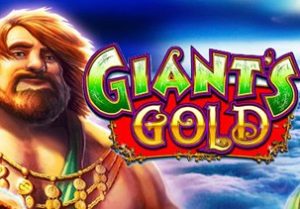 It is based on the children's fairy tale of Jack and the Beanstalk. The video slot game has 5 reels and 25 pay-lines. It has two sets of reels on the pokie, an unusual feature in the online gambling world. The bigger reel, with a 5 by 12 colossal layout is located on the right side. Players will find the smaller reel on the left side. It is built on 4 rows and 5 columns.
For a player to win, all they need to do is to spin the reels. There are 100 active reels such that when a winning combination appears on any one of them, the player wins.
Players can choose from a colossal reel set and a normal five-reel set for an opportunity to win big. Players can vary their bet per two lines or the number of lines so as to change their total bet.
Bonus Game And Free Spins
No bonus games are available for the Giants gold casino slot machine game. However, players can play free Giants Gold online slot machine . No deposit is required for players to enjoy this game. With the free version, players do not play for any money at all and cannot lose or win any real money. It is designed for fun as players do not lose any money on the free version.
Mobile Version
There are mobile versions available. Players can play the Android version without downloading it. The iOS version is available for iPhone and iPad owners. Players can use the Adobe Flash Player to play the Blackberry and Windows version, or any other mobile version, without the need to download it to their mobile devices.
Giants Gold gameplay