Games similar to Gladiator
Provider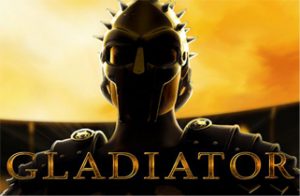 In the world of free online Gladiator slot machine game stands head and shoulders above many of its peers because of its recognizable theme and entertaining game play. If you've played this video slot machine in the casinos of Las Vegas, then you're in for a treat because the online version is as much of a blast. Playtech is a casino slot machine manufacturer known for creating games based on popular movies and TV shows, such as Ace Ventura: Pet Detective, Grease, and The Matrix. You can play these games online for fun, with no cash deposit required.
Gladiator Free Online Slot Machine Review
Since there's no software to download and no registration required, it's simple to start playing Gladiator. You play the game directly from your web browser.
In the Academy Award-winning movie, Gladiator, Russel Crowe plays Maximus, a former general who is imprisoned and forced to fight as a gladiator for entertainment, under the watchful and evil eye of Emperor Commodus, played by Joaquin Phoenix. As you may have guessed, the game's five reels feature images of characters from the movie. The reels also feature a helmet, the coliseum, and some numbers and letters (9, 10, J, Q, K, and A).
You can play up to 25 lines per round. Lines run up, down, across, diagonal, and so on. The minimum bet is 0.01 per line, with a maximum of 1.00 per line (for a potential total bet of 25.00 if you play all 25 lines).
When the character images line up, they yield more money than the numbers and letters of course. The Gladiator helmet is actually wild, and can substitute for any of the characters.
Bonus Game And Free Spins
Not only is the Gladiator helmet valuable because it's wild, if three of them appear on the second, third, and fourth reels then you trigger the Gladiator bonus. During this round, you choose 9 helmets at random, which will each turn out to be bronze, silver, or gold. Each will be worth 2.5, 7.5, and 12.5, respectively, and will be added to your total. The Coliseum Bonus is triggered by 3 to 5 coliseum symbols. In this bonus, you choose stones at random.
The stone you choose in the first row determines how many free bonus games you get, and the second row is the prize multiplier. In the bonus games, there are a variety of prizes, with 5,000 being the top for defeating Commodus.
Mobile Version
If you want to play Gladiator on your mobile phone, you can do so directly from any web browser.
Out of all the free online slot Gladiator is definitely one to seek out, for its fun movie theme but mainly because of its multiple opportunities for bonus plays.
Gladiator gameplay